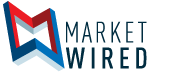 Federal Circuit Affirms PTAB's Decision Sealing Mitchell Victory in Audatex Patent Lawsuit
Appellate court affirms 2016 ruling in favor of Mitchell in patent infringement case
/EINPresswire.com/ -- SAN DIEGO, CA--(Marketwired - Aug 9, 2017) - Mitchell International, a leading provider of technology, connectivity and information solutions to the Property & Casualty (P&C) claims and Collision Repair industries, has announced that the U.S. Court of Appeals for the Federal Circuit affirmed the Patent Trial and Appeal Board's (PTAB) February 2016 decision invalidating all three patents in Audatex North America Inc.'s patent infringement lawsuit asserted against Mitchell, agreeing that the Audatex patents are abstract and not inventive.
Audatex, a unit of Solera Holdings, Inc., sued Mitchell in February 2012 alleging that Mitchell's WorkCenter software infringed three Audatex patents. The Audatex patents detailed a business process for using the internet to process insurance claims including total loss valuations. Before the PTAB, Mitchell asserted that the Audatex patents simply use well-known technology to generate valuation reports for damaged cars, and are not directed to improving a computer's functionality.
In February 2016, the PTAB sided with Mitchell and invalidated all three Audatex patents as abstract under the U.S. Supreme Court's Alice Corp. decision, in which the high court ruled that abstract ideas implemented using a computer are not patent eligible. The PTAB also decided each of the claims in all three Audatex patents were both anticipated and obvious.
Audatex appealed portions of the PTAB's decision to the Federal Circuit. After receiving briefing and hearing oral arguments, on July 27, the Federal Circuit affirmed the PTAB's invalidation of all three Audatex patents. In its written decision, the Federal Circuit fully backed Mitchell's arguments and rejected all of the appeal issues raised by Audatex. "The proposed claims recite nothing more than the collection of information to generate a valuation report for a damaged vehicle with the aid of well-known technology," the opinion reads. "They embody an abstract idea that merely uses a computer and generic components as tools to collect these data and generate reports."
"To see the Federal Circuit affirm the PTAB's decisions so quickly after oral argument is welcome news for Mitchell," said Stephanie Kroon, Senior Vice President, General Counsel and Secretary at Mitchell. "We believed from early in the case that Audatex's claims against Mitchell had no merit and the Federal Circuit has confirmed our position. This decision is a complete victory for Mitchell."
For further collision repair and property casualty industry updates and perspectives, follow Mitchell on Twitter @Mitchell_Intl, @MitchellClaims, @MitchellRepair, @MitchellPBM and LinkedIn.
About Mitchell International
Headquartered in San Diego, California, Mitchell International, Inc. delivers smart technology solutions that simplify and accelerate claims handling and repair processes, driving more accurate, consistent and cost-effective resolutions. Mitchell integrates deep industry expertise into its workflow solutions, providing unparalleled access to data, advanced analytics and decision support tools. Mitchell's comprehensive solution portfolio and robust SaaS infrastructure connect its customers in ways that enable tens of millions of electronic transactions to be processed each month for more than 300 insurance companies, over 30,000 collision repair facilities and countless other Property & Casualty industry supply partners across the Americas and Europe. For more information, please visit www.mitchell.com.

Powered by